Greenview Real Estate News
Greenview Real Estate Stats - October 30, 2020:
Active, residential real estate prices in Greenview had an average listing price of $. Currently the most expensive listing in the area is $, while the lowest priced property can be purchased for only $. An excellent way to compare real estate prices is by using price per square foot of living space. Greenview has a current average price of $ per square foot. This is for homes that are averaging beds, bathrooms and sqft. Click on area links below for areas stats, area news and active real estate for sale.
Greenview Recent News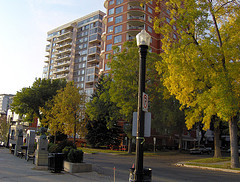 Greenview Real Estate Stats
Active Stats
Total on Market: XXXXX (based on residential sales that include Single Family Homes and Condominiums)
Greenview Real Estate Currently For Sale


| | Average | Min | Max |
| --- | --- | --- | --- |
| List Price: | $ | $ | $ |
| Days On Market: | days | days | days |
| Sq. Ft.: | sq ft. | sq ft. | sq ft. |
| Price / Sq. Ft.: | $ /sq ft. | $ /sq ft. | $ /sq ft. |
| Beds: | beds | beds | beds |
| Baths: | baths | baths | baths |
| Home Age: | years | years | years |
Greenview Amenities
Bus Station
Church
Establishment
Food
Gas Station
General Contractor
Health
locksmith
Meal Delivery
Meal Takeaway
Park
Places of Worship
Plumber
Restaurants
School